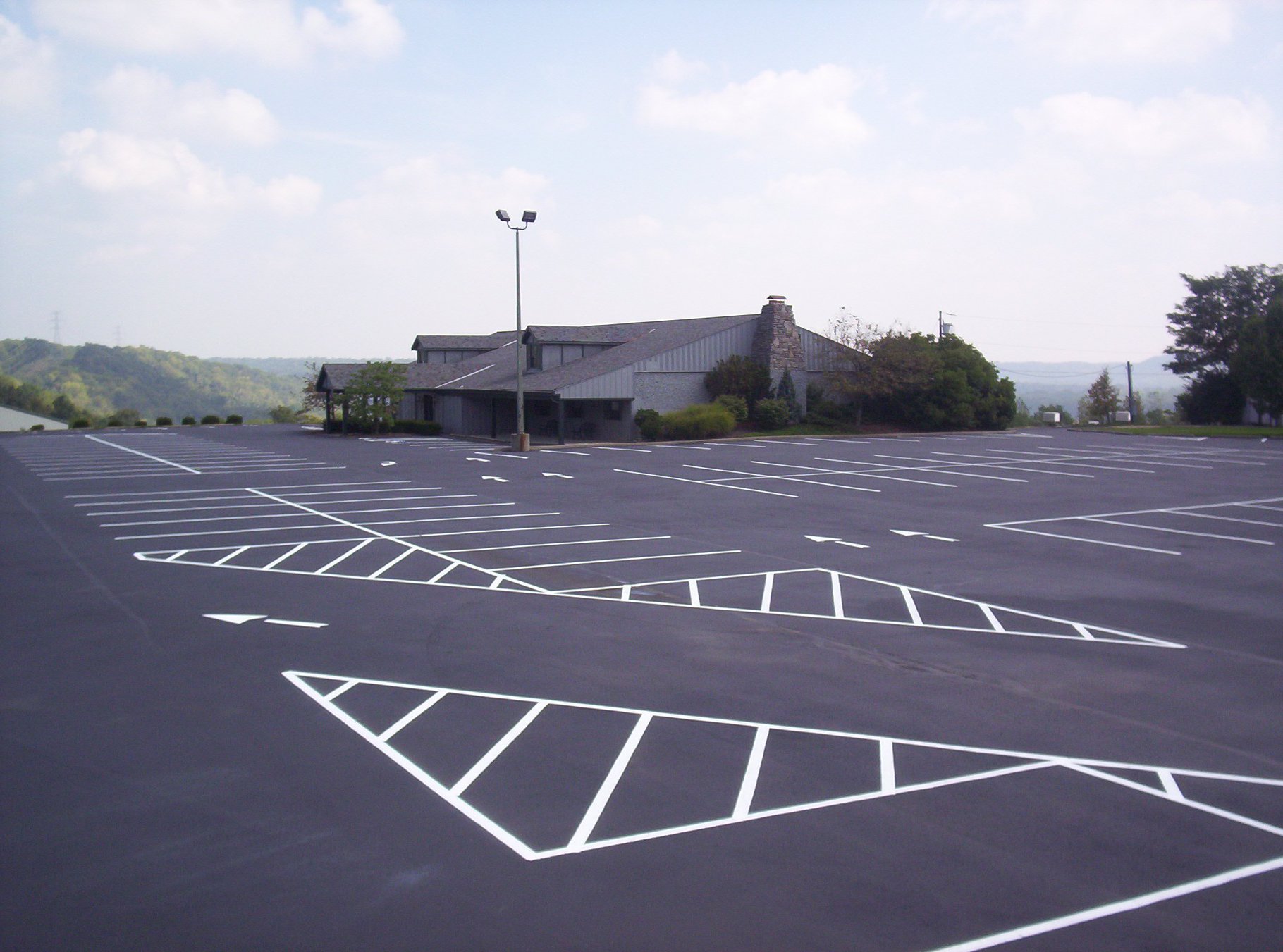 We performed a successful parking lot sealcoating and crack sealing project for a commercial parking lot just across the river from Cincinnati, in Covington, KY.
As part of our dedication to meeting our customers' parking lot paving and pavement maintenance needs, we offer a parking lot maintenance program to all of our existing clients. This helps them to maximize the life of the pavement surface we installed for them.
This particular commercial property client of ours had a parking lot re-paved about 3 years ago. It was time for us to preserve their parking lot by making a trip to the site to do a sealcoating job to extend the life of their pavement. We called the customer to schedule the job and they asked if we could work around their schedule, but were understanding if we couldn't. Weekdays were too busy for this area and we were happy to oblige by sending our crew out on a Saturday morning to complete the job.
We arrived early on a Saturday and our trained crew got to work right away. They noticed a few small cracks in the surface of the parking lot pavement so they first started by crack sealing those up. Then they sealcoated the entire lot. The line striping crew was able to work this commercial client in the following Saturday to wrap the project up entirely.
The client reached out to us, thankful for how quickly we got them in and how we were able to work around their schedule. Thank you for continuing to work with Julius C Howe Asphalt & Sealing Company!