If you need a commercial parking lot or roadway on your greater Cincinnati area property, you need a trusted paving company with experience in your area like Julius C Howe Asphalt Sealing Co. They have the knowledge of different asphalt paving services to make your parking lot look professional like line striping and pavement marking. Let's look at how expert marking services can make your asphalt look perfect.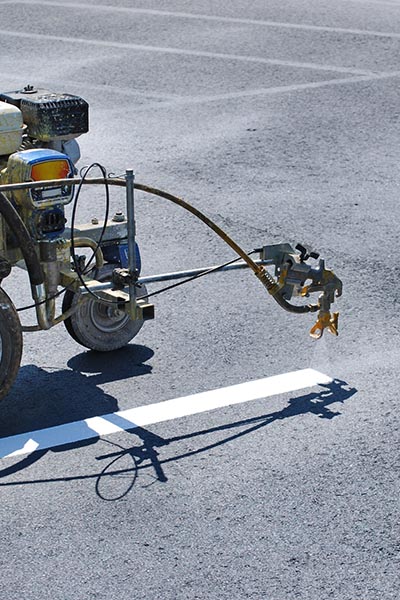 What is Parking Lot and Road Surface Marking?

We all use pavement markings without thinking about it every day. Asphalt marks include painted lines that direct traffic, mark off parking spaces, create loading zones, and highlight hazards. That's why this service is also called line striping, but there's more than just lines. Paving experts also know how to paint numbers, letters, arrows, and other symbols. The American with Disabilities Act requires specific symbols and paint colors to provide accessible parking for all Americans.

Why You Need Parking Lot Line Striping?

While there are some paving projects you can DIY, things like parking lot striping or traffic symbols absolutely need a professional's touch. Your local paving experts are fully trained in all aspects of line striping and pavement marking, including all the ADA requirements for your local area. A professional asphalt paving company also has access to the highest quality traffic paint that reflects a lot of light, lasts for years, and fulfills all municipal regulations.

The Asphalt Line Striping Contractor of Choice!

For professional line striping in the wider Cincinnati area, Howe Asphalt is the way to go because we're the area's most trusted paving company. We've been serving western Ohio for years, so we have expertise in all asphalt paving services in your local area. Because of our relationships with reputable suppliers, we have access to the highest quality products. Contact us today to get a consultation about taking your parking lot or roadway to the next level with pavement markings.