Of all the different asphalt paving services that professionals offer, sealcoating provides important protection at a lower cost than repairs or repaving. Property owners in the greater Cincinnati area have the professionals at Julius C Howe Asphalt Sealing Co. on their side. Our experts can revitalize your roadway and parking surfaces with a top-notch pavement sealing procedure.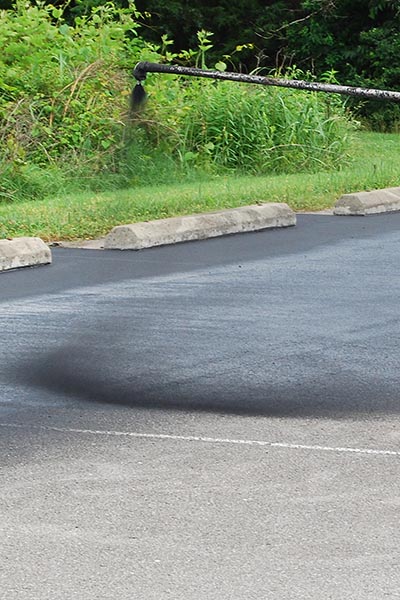 What is Asphalt Sealcoating?

Asphalt is a long-lasting type of pavement that is poured onto a gravel sub-base and cures into a solid layer that naturally resists wear and weather. While durable, the surface of this material has little nooks and crannies that can break down into tiny cracks. A sealcoat is a thin layer of polymers and liquid petroleum products that flows into those little cracks and seals the paving.

Why You Need Parking Lot Sealcoating

Even if you have a brand-new parking lot or roadway, it can benefit from a coating of sealant to protect against UV rays, water damage, and wear. This process will not only fill in small cracks, but provides a fresh surface for new pavement markings or parking lot line striping. If your parking lot or asphalt driveway is a few years old, a sealcoat is a great way to revitalize and protect them against any further damage.

Why Choose Julius C Howe Asphalt Sealing Co.

Over 20 years ago, Julius Howe put everything he had into a brand-new paving business so he could serve his community and provide for his family. Over the years, he's kept this dedication to quality and work ethic to become the leader in residential and commercial asphalt concrete services in the greater Cincinnati, Ohio area. Our professional asphalt services include everything from driveways, roadways, and parking lot paving to preventative maintenance like crack filling and sealcoating. Whatever your asphalt needs, our experts have your back. Contact us today for a consultation.