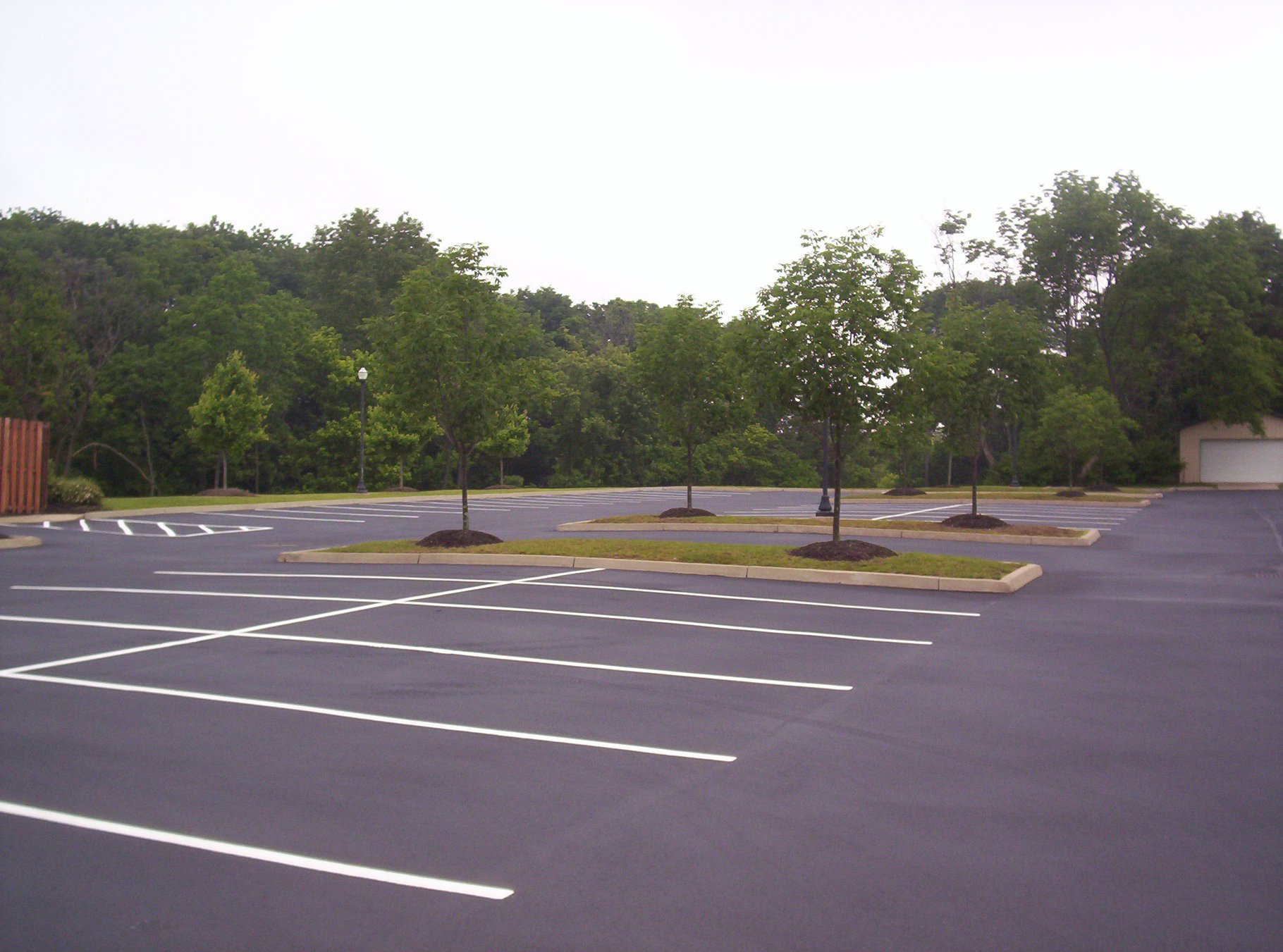 Asphalt maintenance is one of our primary services offered as one of Florence, Kentucky's top paving contractors. Recently a property manager who we worked with in the past reached out to us for an estimated price on sealcoating and line striping for an HOA that they manage. The parking lot in this particular condo complex had numerous cracks that had formed over the last few years, thanks to the typical freeze thaw cycles in the area. They knew that the cracks needed to be sealed up.
We discussed their options and prices we could offer them and they were pleased to move forward with the job. We decided that the middle of the week would be best for them so our crew arrived on a Wednesday morning to get the job done. Our crew started by taping off the parking lot then running the street sweeper through the area to pick up any debris. After the surface was fully prepped, they sealed the cracks then sealcoated the entire surface of the parking lot. Our crew returned two days later (on Friday) to finish the job with line striping. The project turned out well.
The property manager was not only impressed with how quickly and efficiently we were able to complete the work but also with how great the new parking lot looked.